Base description – what you may expect
Advantages
Fetch geocoded address data automatically (Accounts, Contacts, Leads, Meetings, Assets, …)
Perform radius searches either based on the currently opened address or any individual address
Get an overview where your customers and leads are located
Plan the route of your next business trip by identifying persons to visit around your destination
Request any individual report based on address data and maps which is not delivered out of the box
Functionality
Fetching address data
Geographic coordinates for accounts, contacts and leads may be initially fetched using a scheduler job which will be delivered with the product. For existing records the geocoded address data will be requested automatically during a save action. In order to reduce network traffic external requests are only executed if a change in an address could have been determined. All you need is a valid API key which is required by the Google® Geocoding API.
Screenshots
Accessing maps
Maps may be accessed by selecting the "CustomViews" command located within the main dropdown menu of a record view.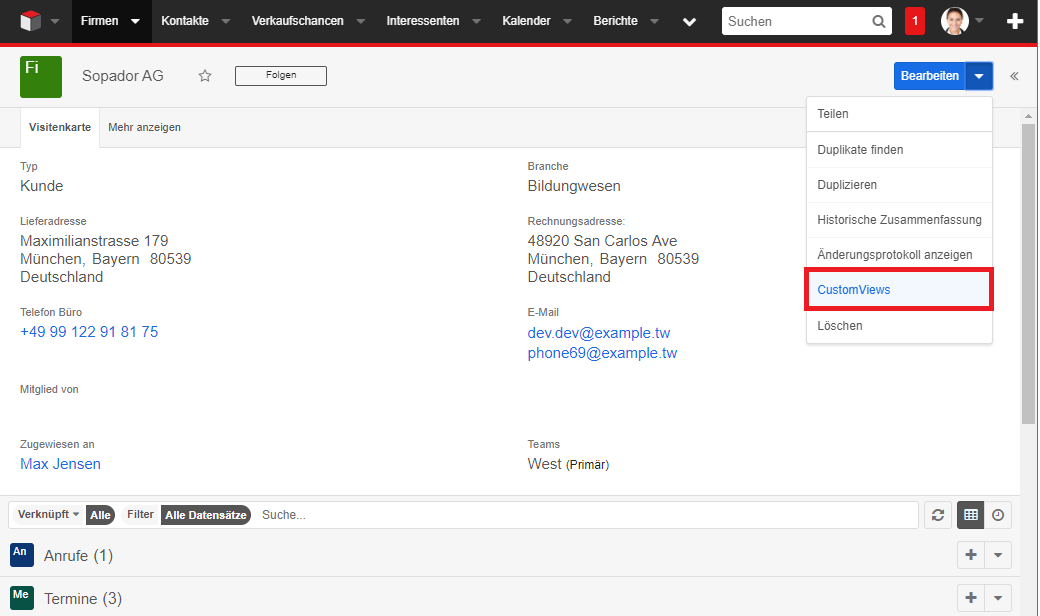 Save different views
Within the CustomViews dashboard you may create and permanently save one or more maps with different settings: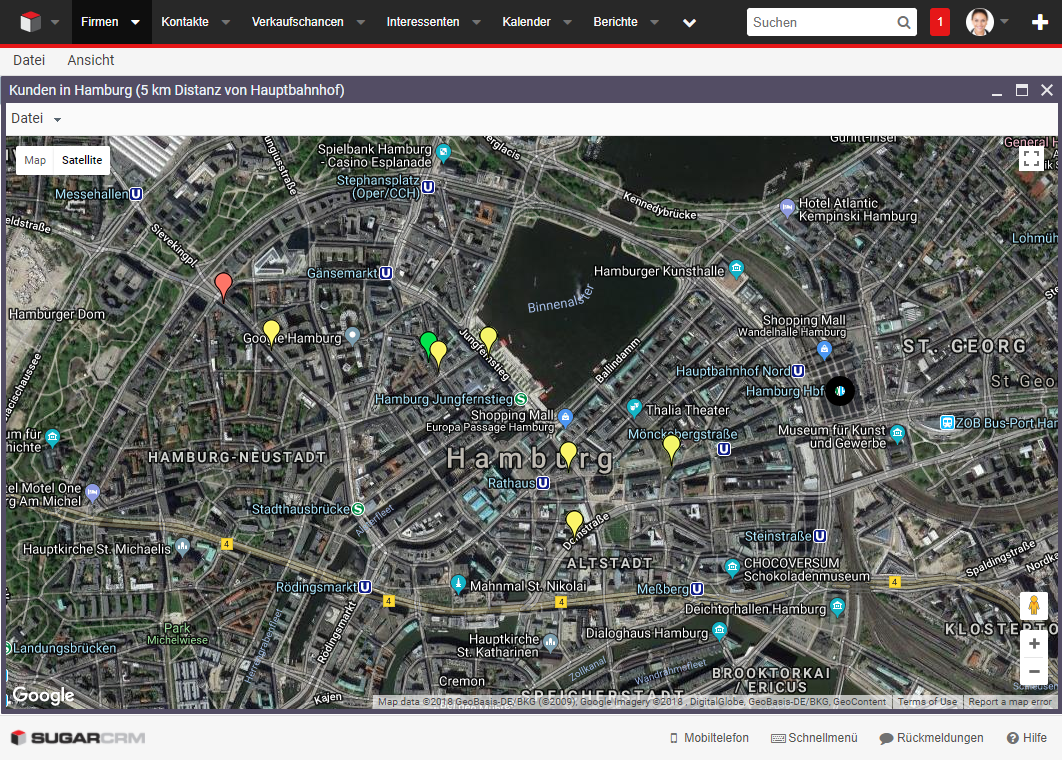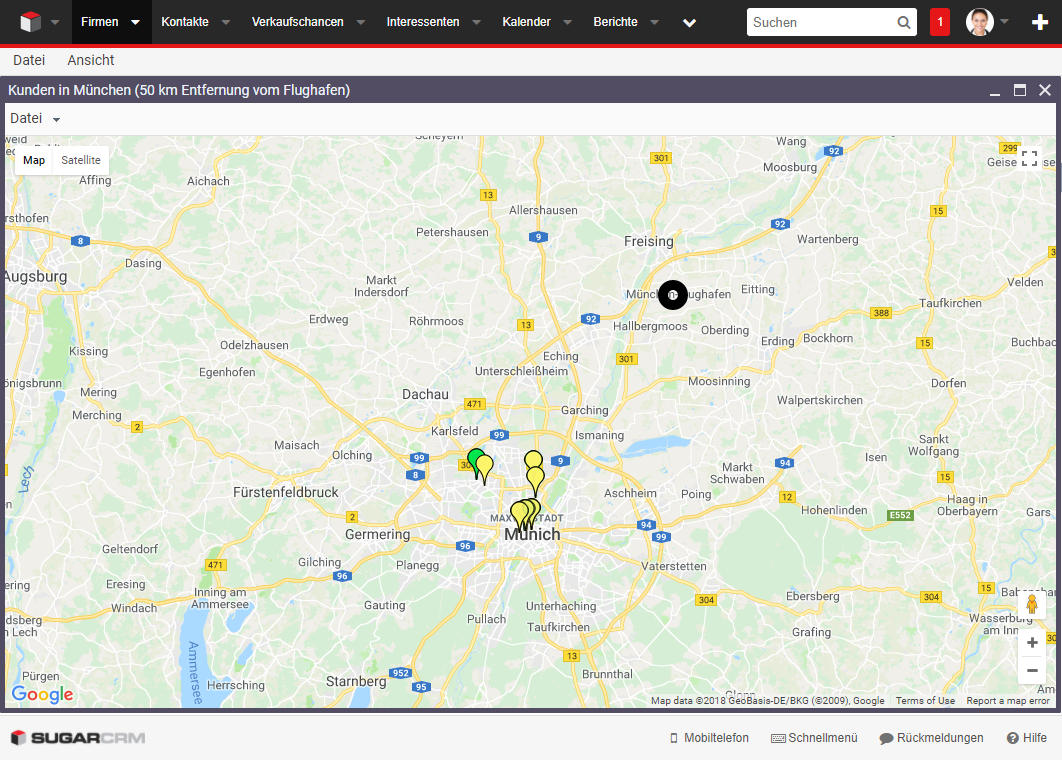 General settings
Define if the map should be drawn based on a fixed address or on the currently viewed record (e.g. an account or a contact).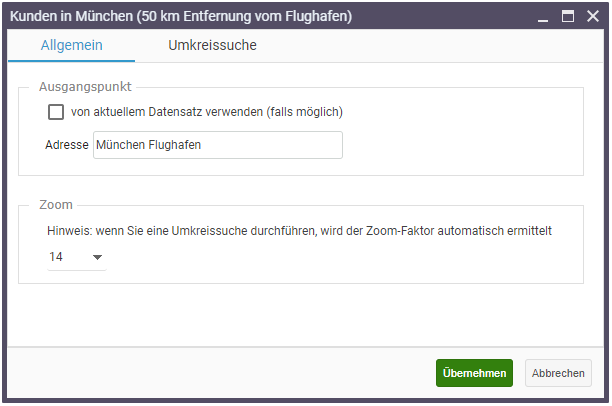 Radius search settings
Define the distance (km or miles) to the starting point and the Sugar modules which you want to search for. The following screenshot shows the default modules which are ready to use after installation: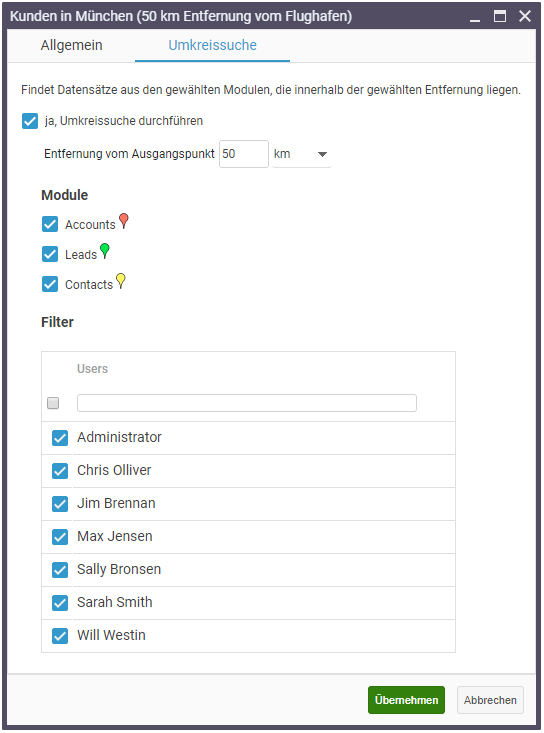 As a default filter the radius search will show only records from the selected modules which are assigned to you. You may widen the results by simply adding users to this filter.
As KINAMU CustomViews have been designed to meet your individual needs any custom filter may be integrated as additional search parameter. The next screen shows the handling of a custom field "scheduled for next trip" (type "checkbox") which is maintained either manually or by a scheduled calculation on record basis directly: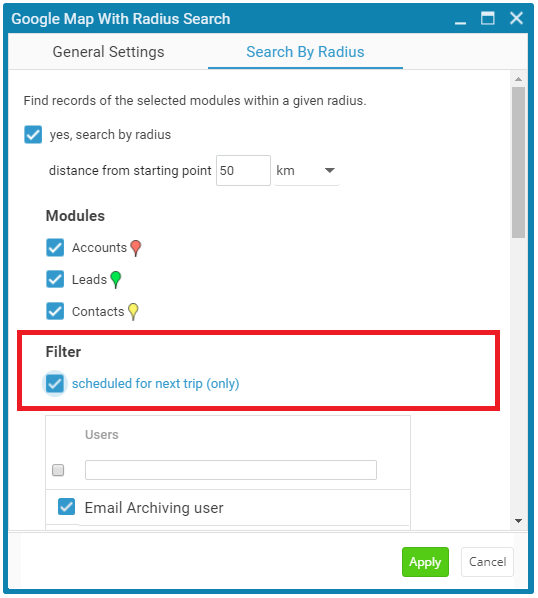 Download Product Information [PDF]
Please fill out the contact form below to get to the download of the product information.