Promptar is a business application targeting organizations willing to increase their teams' productivity. Integrating business processes and applications with the existing phone system, Promptar collects and delivers the right pieces of information to any user participating in a phone call, increasing productivity by reducing task execution time, minimizing human errors and speeding up decision making.
Functionality
Caller Information
Have any information from the database displayed on all calls. Any fields / relations can be mapped, as well as buttons for actions, e.g. Open links or start workflows.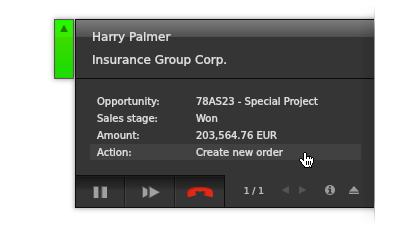 ---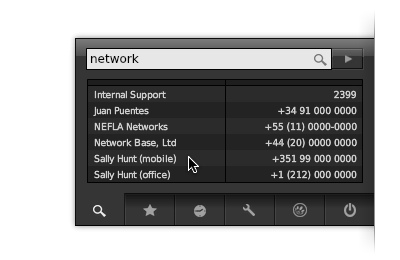 Phonenumber-/Contact Search
Start calls directly from the search window or contact / manage your favorites.
Dependant Templates

Depending on the role of the employee or any other criteria different templates can be loaded. Here is an example of a call from a company that was accepted by a support representative.
Example for a template system based on roles:

Call management on the Desktop

Through the intuitive controls on the popup window additional information such as call duration and phone number can be displayed. In addition, the call can be forwarded, terminated or put on hold.
---
Technical Details
Server
The Promptar Server is a middleware that connects your existing telephone system to any CRM or ERP system. Architecture:

Connectors
Promptar has several interfaces for collecting contact information, these are called connectors. The following application connectors are available: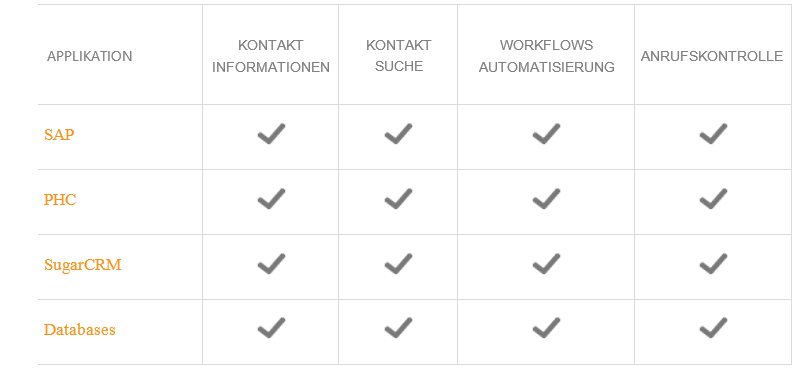 Standard PBX Connectors: Telefon Systeme

With TAPI Connections Promptar must run on a Windows Server.
Requirements
Server and Connectors

Clients and und Desktop Connectors

Download Product Information [PDF]
Please fill out the contact form below to get to the download of the product information.