Overview
General Features
Manage and track the sales cycle in SugarCRM
Quote → Order → Invoice → optional Dunning Letter or Credit Note
Convert Quotes to Orders
Manage Orders
Issue Dunning Letters / E-Mails with different Dunning Levels
Issue Credit Notes for cancelled/paid Orders
Templates for Invoices, Dunning Letters and Credit Notes (Letter/ E_Mail)
Issue Invoices
Optional:
Description
KINAMU Advanced Orders & Invoices gives you the possibility to manage Quotes, Orderes, Invoices and Credit Notes as a streamlined process within Sugar.
Convert an accepted Quote into an Order, add additional Orderinformation e.g.: a buyer order number/reference, contact and shipping information. See the status of the Order, billed, partially billed, cancelled.
Issue Invoices from within Sugar, after the Order is placed, track the payment and track and issue dunning letters. You can issue invoices for the whole order or partially, you decide which positions to include in the next invoice.
Credit notes can be created when an Invoice is canceled.
For the generation of invoices and credit notes you can use the SugarCRM PDF Template designer.

Functionality
Quote to Order Conversion
A Quote can be converted to an Order and the resulting Order will inherit the header information and all the positions of the Quote. Once an Order is placed all the positions are locked to prevent changes.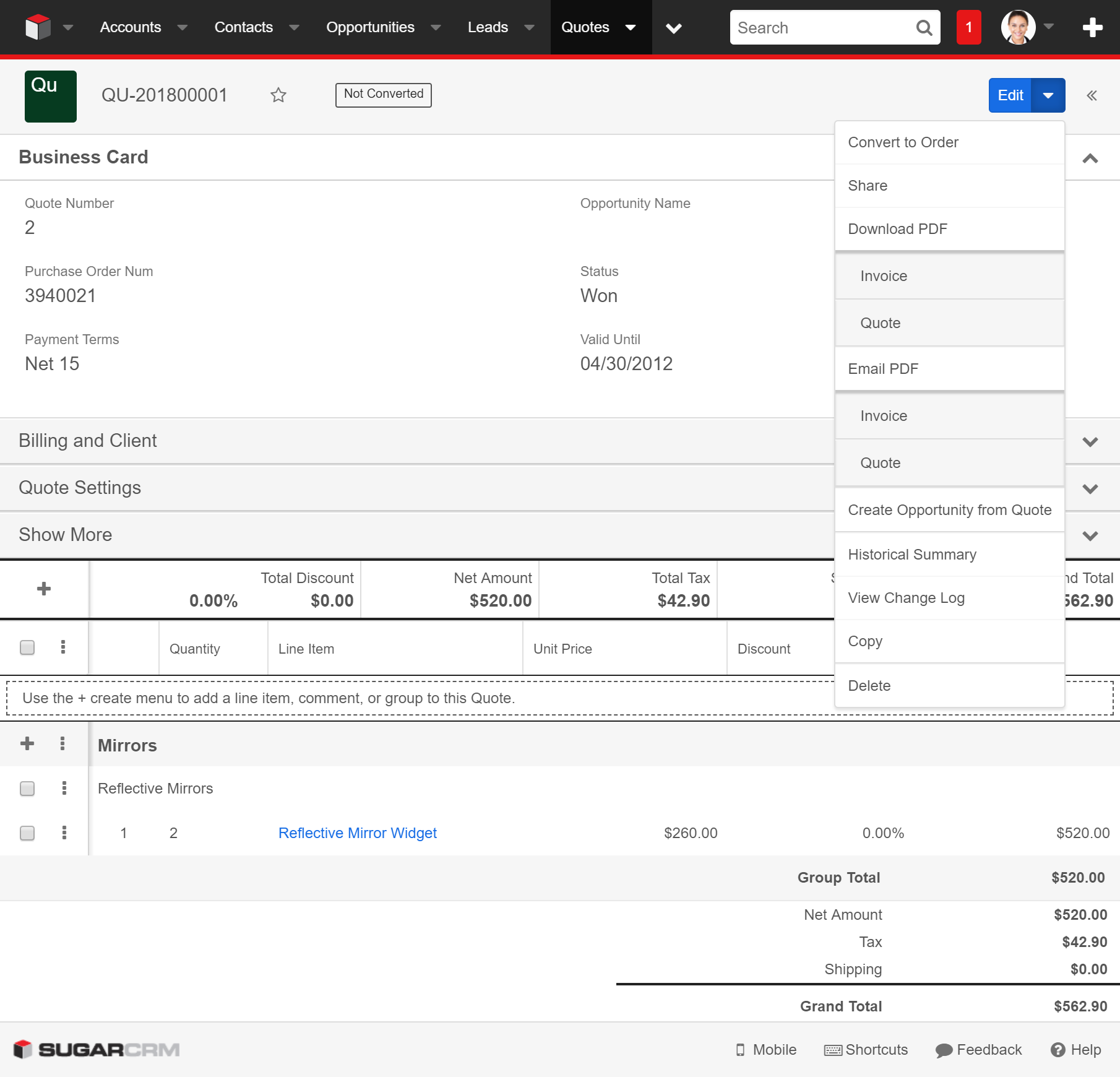 Orders
All Orders are converted Quotes and can be viewed via the list view. The status helps to identify Orders that are open, partially billed or billed. Basic Filters can be used in the List View to get an overview of all Orders in the System.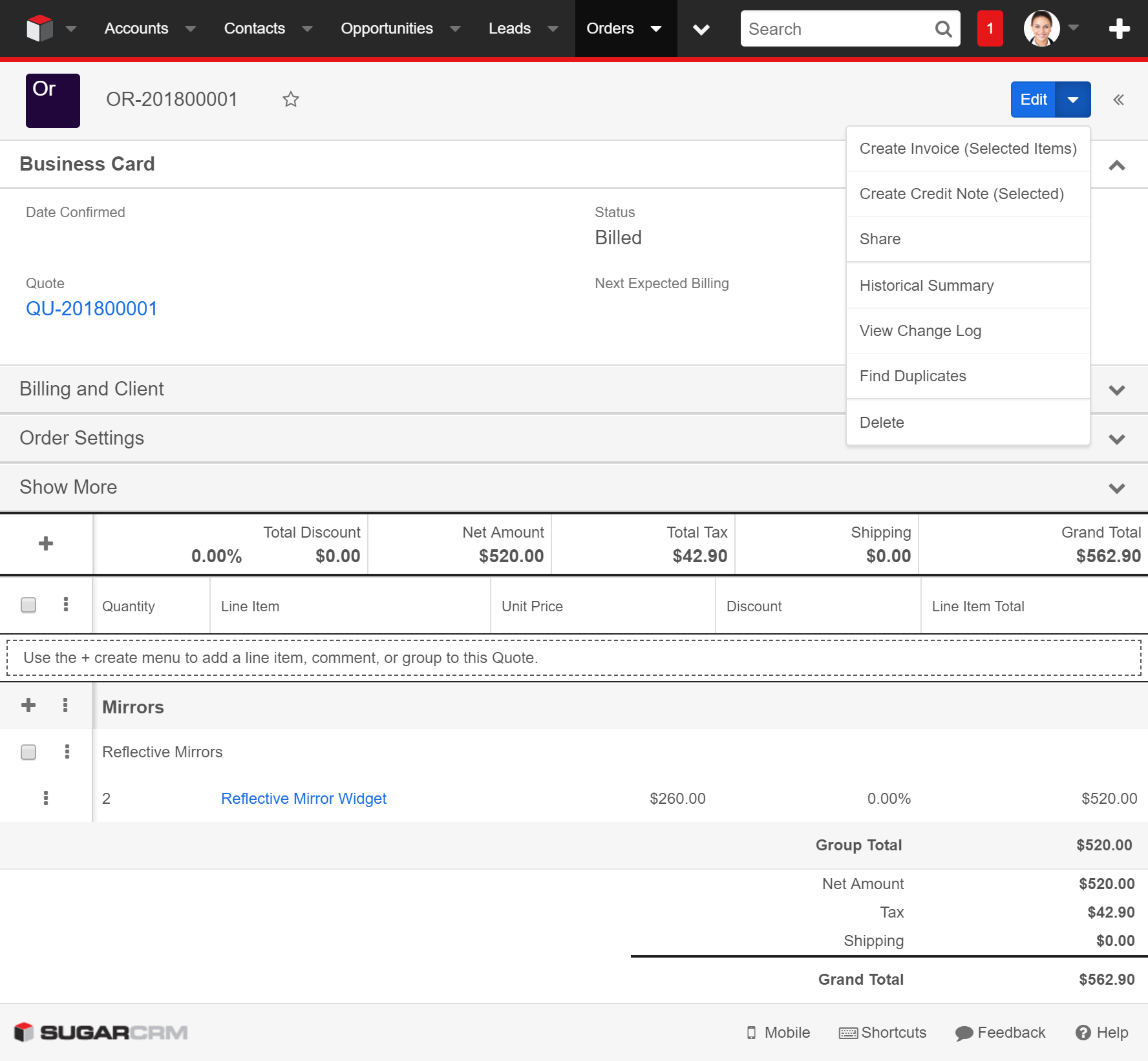 Invoices
In the Invoice Module you can print the invoice, credit notes or dunning letters as PDFs. The PDF templates are created in the default Sugar PDF-Manager. If you need to cancel an invoice or selected positions you can create a Credit Note from the Invoice.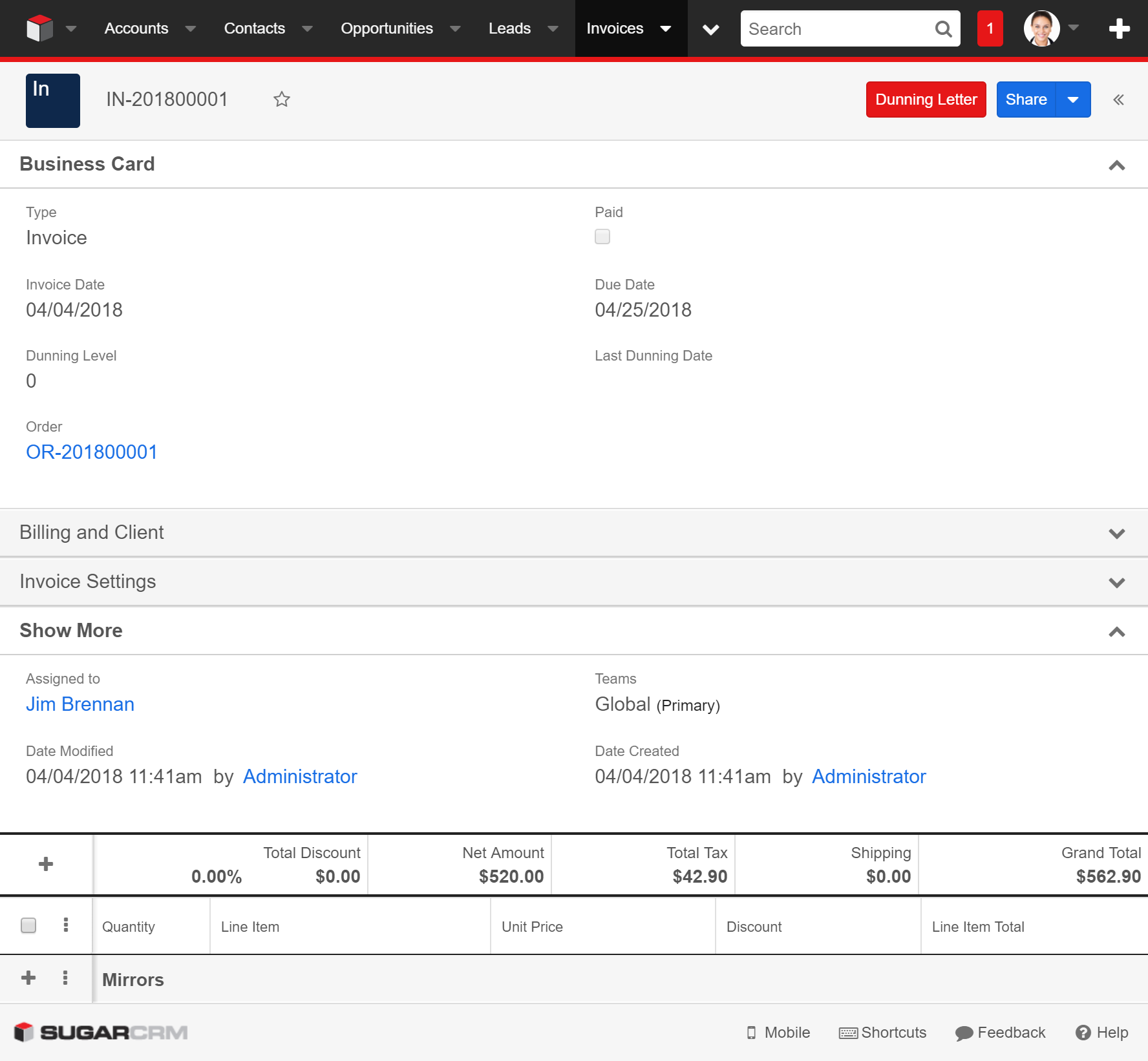 There is also a list view for Invoices where you can filter for Paid/Unpaid Invoices and see the dunning level.
Dunning Letters
You are able to use up to 3 levels of dunning, including different dunning letter templates. The dunning level shows how many dunning letters were sent and you can always see when the dunning period ends.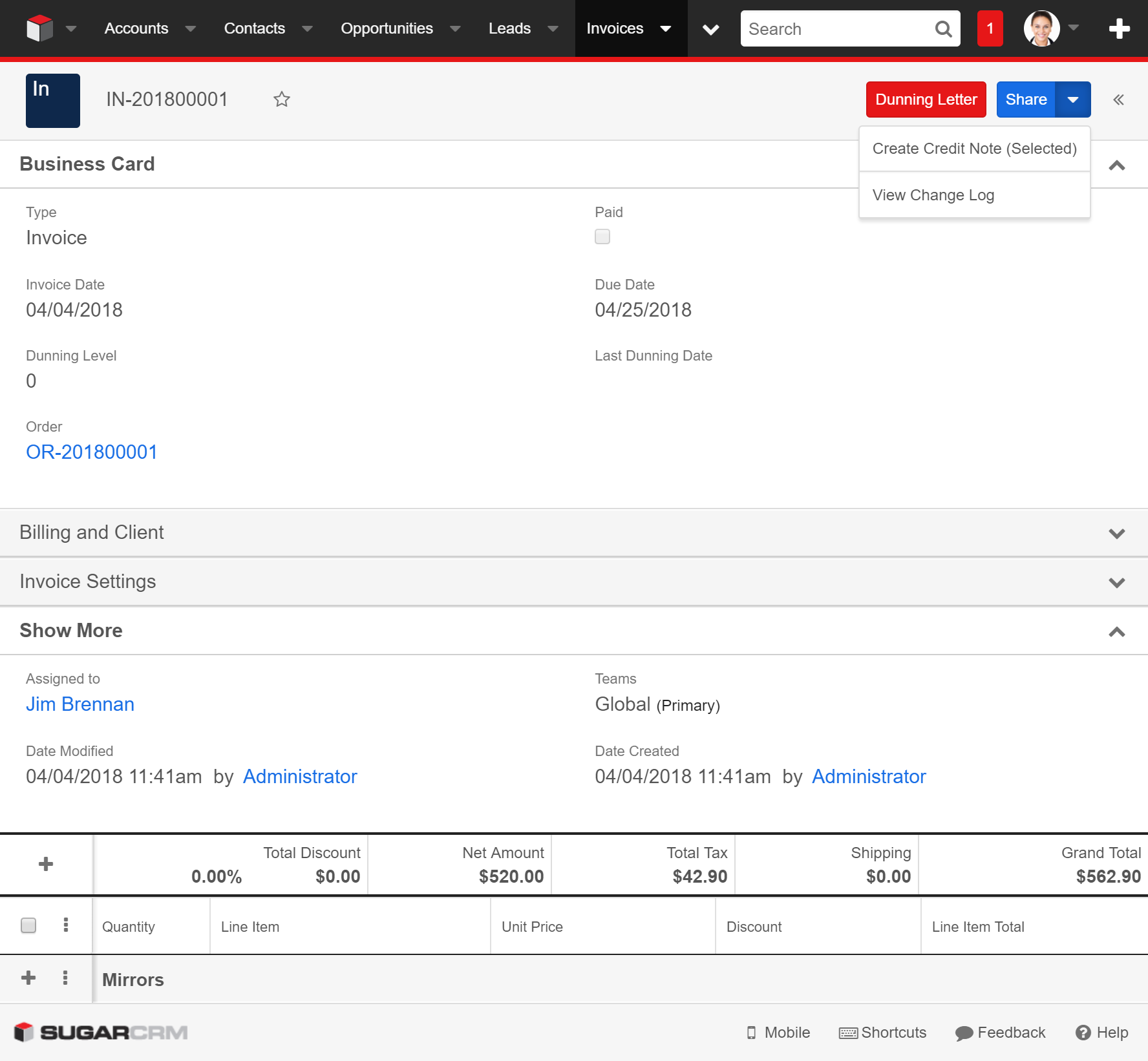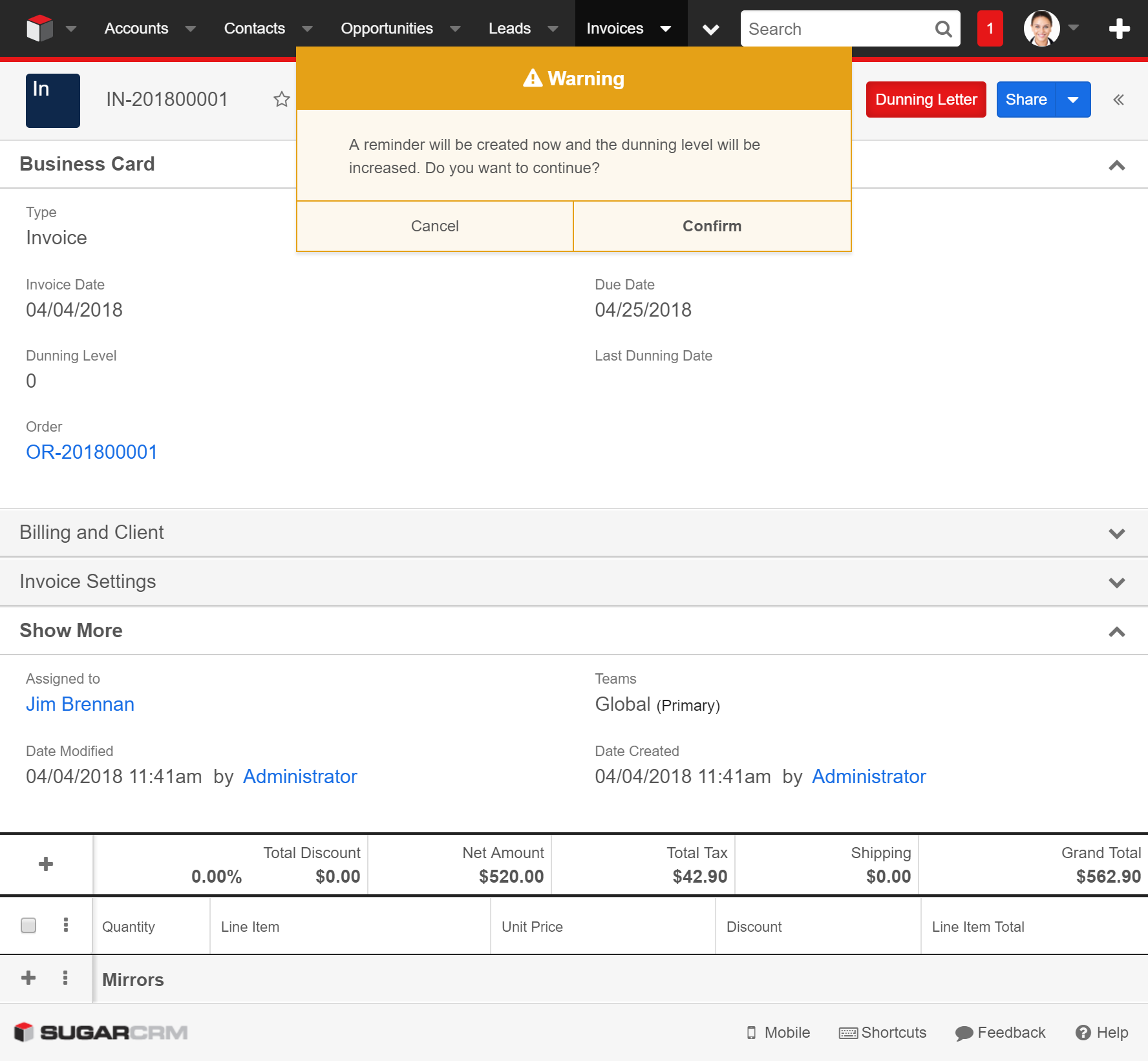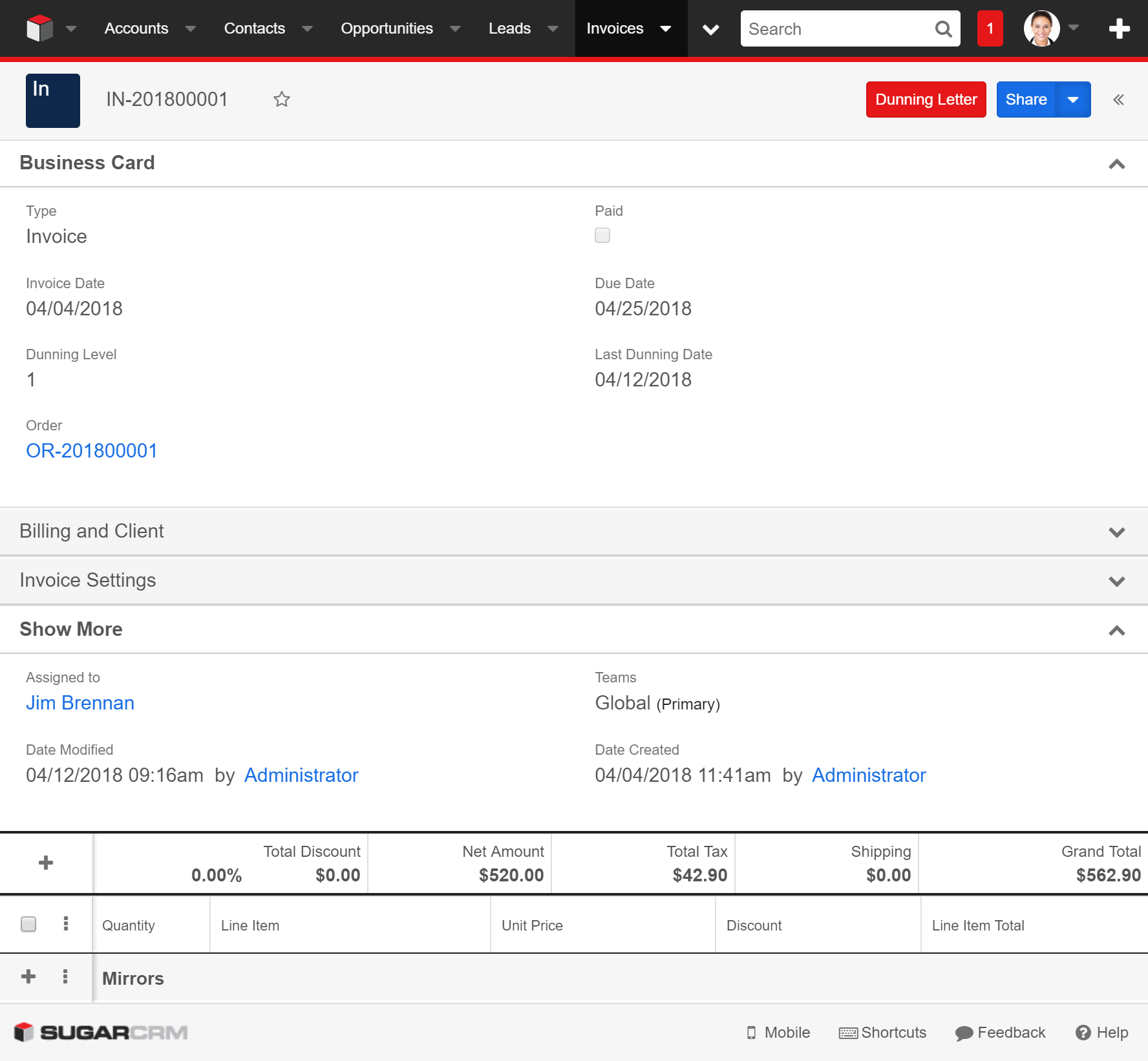 Credit Notes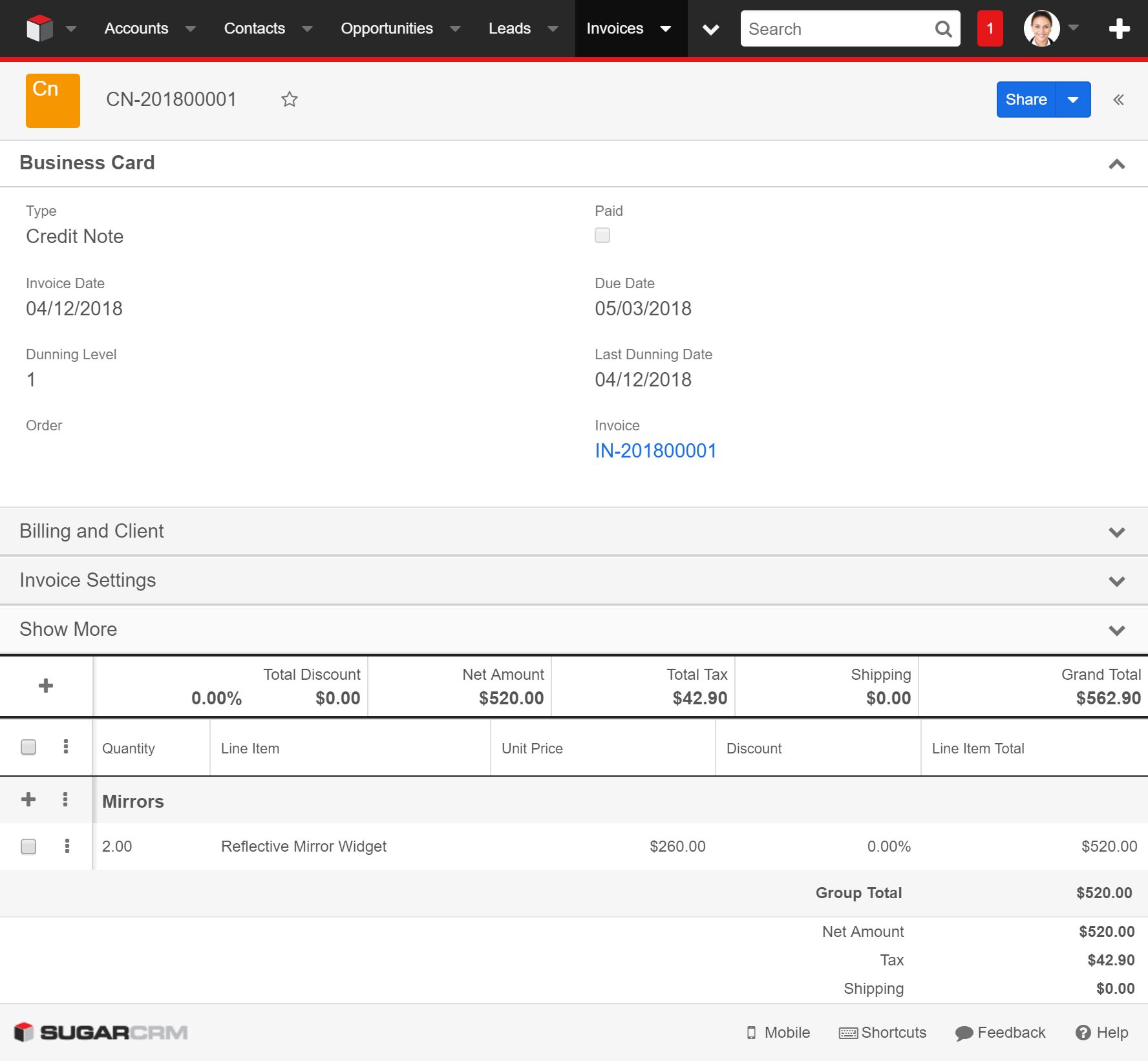 Templates & PDFs
KINAMU Advanced Order & Invoice Management uses for the creation of PDFs the Sugar standard PDF Manager. This means that you can modify the templates without special skills.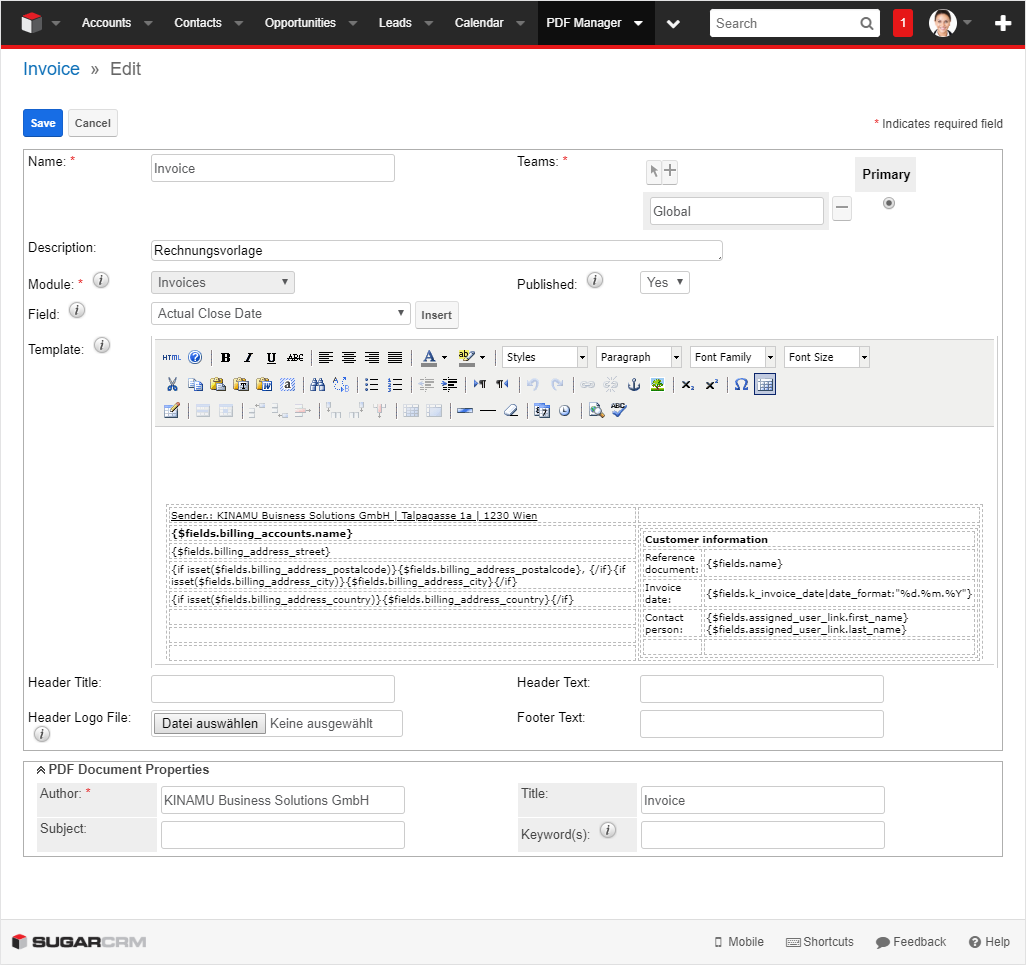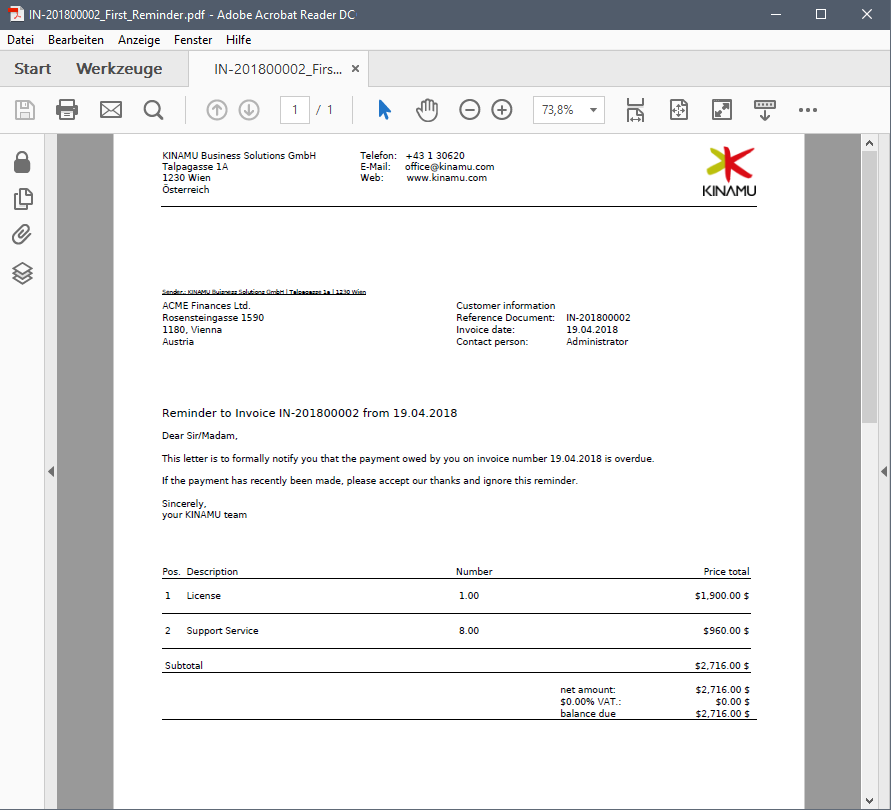 Download Product Information [PDF]
Please fill out the contact form below to get to the download of the product information.