Summary
General Featues of the KINAMU Evalanche Connector
Bidirectional Synchronisations of Leads and Contacts
Manual and Automatic Synchronisation
Support for Sugar Target list Synchronisation to Evalanche
Analysis with added value, Synchronize Evalanche Campaigns and Feedback to Sugar
Mapping of additional Custom Fields between Evalanche and Sugar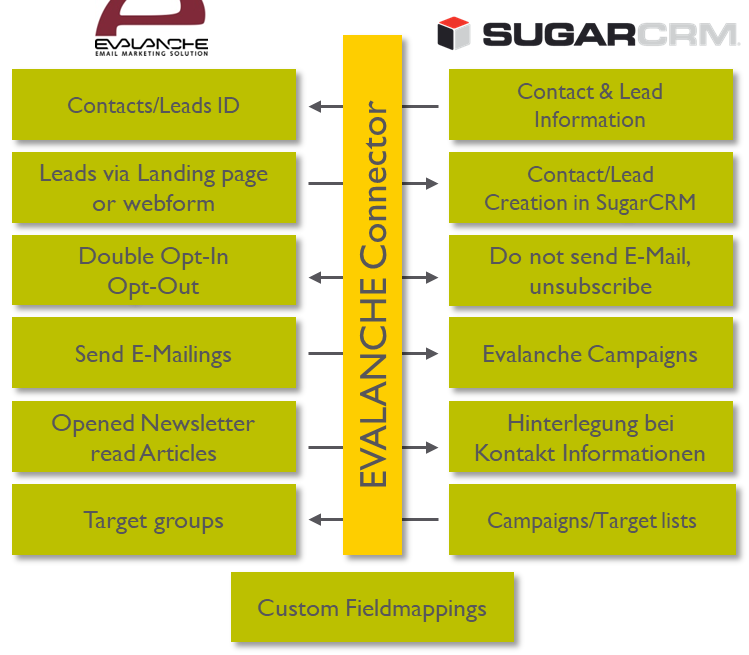 State of the Art Implementation
Fast synchronization of data
Very high usability
Low initial costs
Functionality
Add value, key benefits
Bidirectional Synchronisations of Leads and Contacts
The integration between Sugar CRM software and the E-Mail Marketing tool EVALANCHE gives a considerable advantage in Lead and Contact generation. The data exchange of Contacts and Campaign information in both directions gives you a broad view of reading habits of your customers and prospective customers.
Manual and Automatic Synchronisation
The Connector synchronizes your SugarCRM system with the E-mail Marketing Tool from EVALANCHE. Before the first data import from one application into the other, you have to define which system is the Master system. The Connector works in both directions if you wish to use that setting. This means you can import data from one application into the other and vice versa. The synchronization of several data pools from EVALANCHE into Sugar is also possible. You can schedule the synchronization daily, weekly, define a date and time or you can start the synchronization manually any time you choose to do so.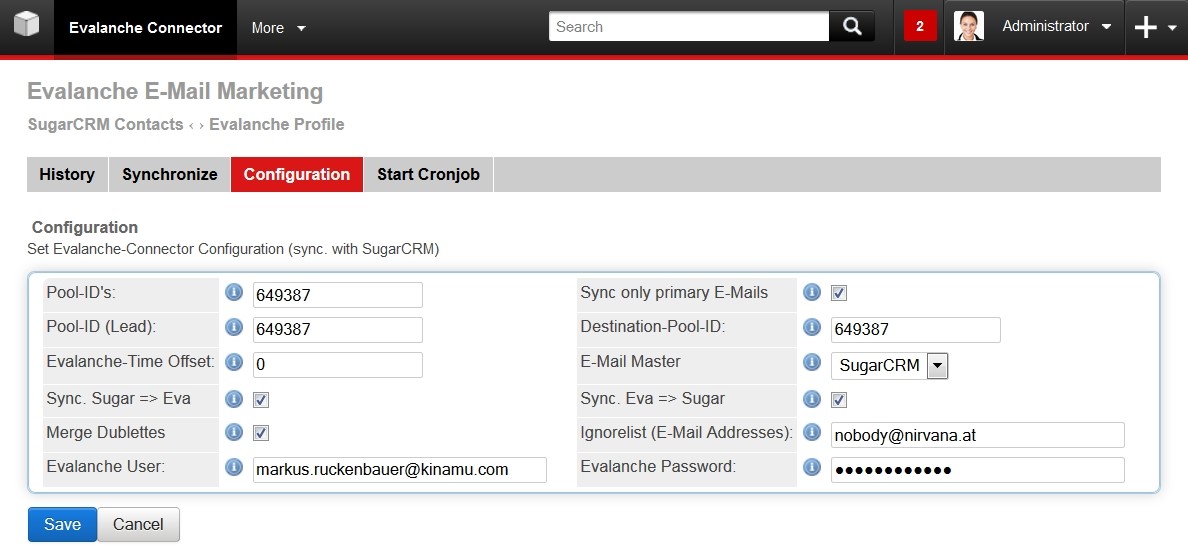 Support for Sugar Targetlist Synchronisation to Evalanche
With the connector you can create Sugar Campaigns and Target list and synchronize those Target list from Sugar to Evalanche. This is a huge benefit in contrast of doing the selection only in an E-Marketing Tool, a CRM can provide a huge benefit because auf aggregated and additional data. Typically, in a CRM System you have all the important information assigned to contacts and leads, for example you have all the account information, opportunities and last interaction with your leads and contacts. By using the Sugar Reporter you have access to all those data and while using the data you can target your audience more specific and accurately.
Synchronize Evalanche Campaigns and Feedback to Sugar
Executives, marketing, sales and support all profit from the in-depth analysis of both applications. Using the Evalanche Campaign view you see all the important Evalanche information directly in sugar like the number of recipients, amount of opened postings and the number of clicks on your articles as well as positively identified clicks of customers and potential buyers in one view. With the help of reading habits analysis, you can see in the recipient list which customers and potential buyers have read your postings. In Addition, you can raise the willingness of your customers to read you postings. The willingness to read is the average of all red postings by one person.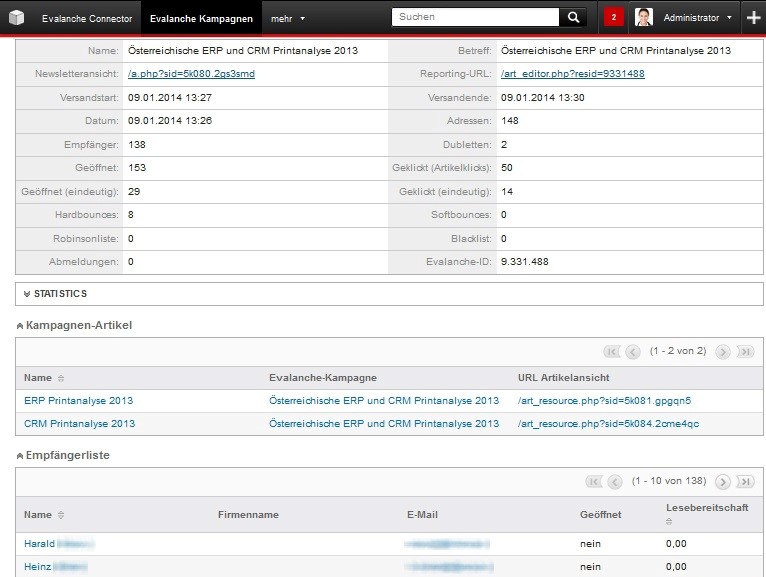 Mapping of additional Custom Fields between Evalanche and Sugar
In the Administration settings you can easily configure field mappings for custom fields between Sugar and Evalanche.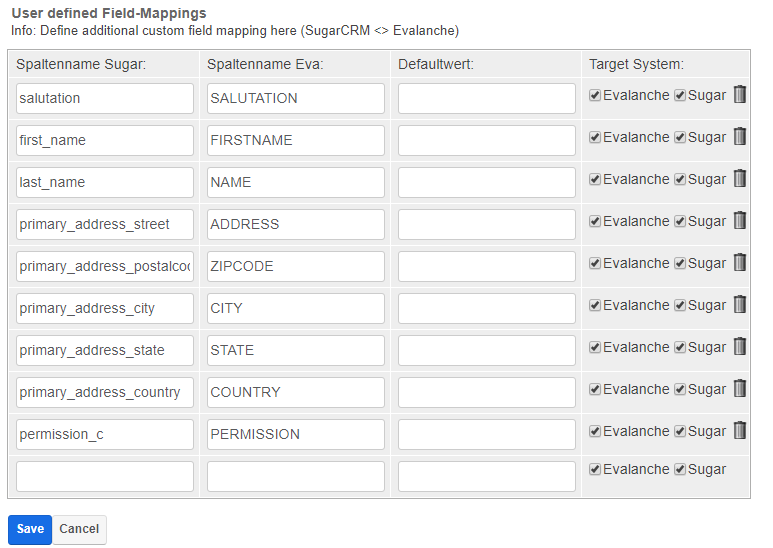 Download Product Information [PDF]
Please fill out the contact form below to get to the download of the product information.