Sugar Sell is an innovative, cloud-based solution that enables you to cultivate your customer relationships in an extraordinary way.
The platform brings all your customer data together in one place and builds a unique system for automating your sales.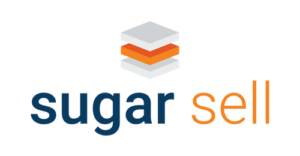 Sugar Sell offers Lead Management, Opportunity Management, Account Management, Contact Management, Reporting, Collaboration, Product Management, Quote Management, Sales Forecasting and Business Process Management (BPM).
This way you can increase your efficiency and offer your customers a unique user experience!
Management and Transparency
You get insight into your leads, opportunities, accounts and contacts and can give everyone in your organization context for customer interactions and additional insight into the next planned steps.
With the personalized reporting tool, you can drive business decisions and also keep an eye on the most important business figures. You can also use the reports to turn customer data into business insights.
Product Catalog and Quote Management
Easily search for and manage your products by placing your product catalog directly within Sugar Sell. You can also create personalized offers and, through reporting, both anticipate demand and understand the full performance of each product.
Automate various business processes such as lead routing, email notifications and much more. Thus, you can improve your efficiency and productivity by spending less time on manual effort.

Sugar Sell
Create more meaningful experiences and build lasting relationships.
Essentials starting at € 49 for 3 – 5 users
Advanced starting at € 85

Premier starting at € 135
Per user per month, 3 user minimum, billed annually
Includes:
Hosted in Sugar Cloud
Sales Functionalities
2 sandbox instances
60 GB storage
Phone support
4 Support-authorized contacts
Read more about Sugar Sell here:
Read more about the Sugar Sell Editions here:
Book a non-binding consultation with us and get Sugar Sell!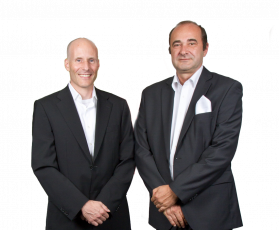 Michael Hubl & Alexander Simon
Managing Directors KINAMU