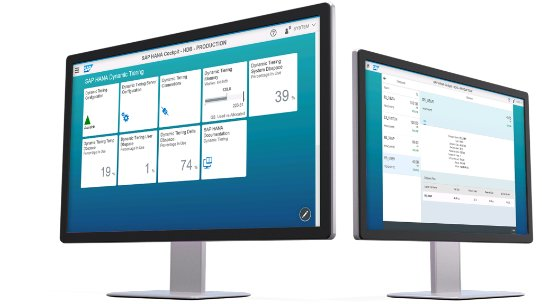 As an initial offer we can arrange a presentation to give you a short show case of SAP S/4 HANA and talk about your requirements and the benefits.
As a full service provider we are happy to help you with all your needs and we can support you with your transition from your current SAP System (e.g.: R/3, ECC 6.0) to SAP S/4 HANA.
Harness the power of your data and accelerate trusted outcome-driven innovation by developing intelligent and live solutions for real-time decisions and actions on a single data copy. Support next-generation transactional and analytical processing with a broad set of advanced analytics – run securely across hybrid and multicloud environments.
Benefits:
Accelerate data processing for real-time insight and action
Draw insight from complex data sets and ongoing transactions without compromising data privacy
Reimagine business processes and create innovative applications
Achieve business agility and streamline IT
Improve decision making and increase productivity with a digital core that supports all your mission-critical business processes. Built on the SAP HANA platform, the SAP S/4HANA Enterprise Management solution is designed with the SAP Fiori user experience and delivered in the cloud and on premise.
Your Benefits:
Meet industry-specific requirements with proven best practices for 26 industries and develop new business models for the constantly evolving market
Revolutionize your business processes with the help of intelligent automation – supported by artificial intelligence and robot-controlled process automation
Make faster, better decisions with integrated analytics, voice interfaces, and digital assistants
Reach your IT landscape goals with hybrid, cloud, and on-premise scenarios that provide consistency in data model, programming, and user experience
Everyone talks of tailored industry-specific solutions – we have them!
Every industry has different demands. But there are, of course, similar or almost identical processes in all businesses, such as accounting.
And this is exactly what you can expect from our KINAMU solution: standardization where possible, individualization where necessary. No matter, what your industry is or nature of your business is – we offer industry-specific CRM- and ERP solutions tailored to your requirements.
In summary, we combine the advantages of commercial and OpenSource products and adapt them to your specific requirements. Learn more about your industry solution in the relevant menu item above.
We know the demands of your industry.
IT Solutions provide companies of various sizes a competitive advantage. An ERP Systems support a company in its planning, development and growth. The resources of a company, meaning capital, assets and labor are clearly represented by an ERP System.
ERP – Enterprise Resource Planning
ERP Systems such as SAP provide operational solutions supporting you in the business process management.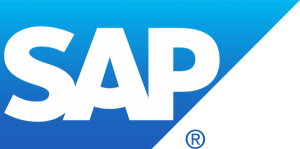 From Accounting to Logistics
This scope describes the complexity of a classical ERP System. The possibilities of data recording are unlimited: Internal and external accounting, asset accounting, Sales, Procurement, inventory management, distribution and invoicing. Furthermore you can represent project management and core functions of product planning within your ERP System.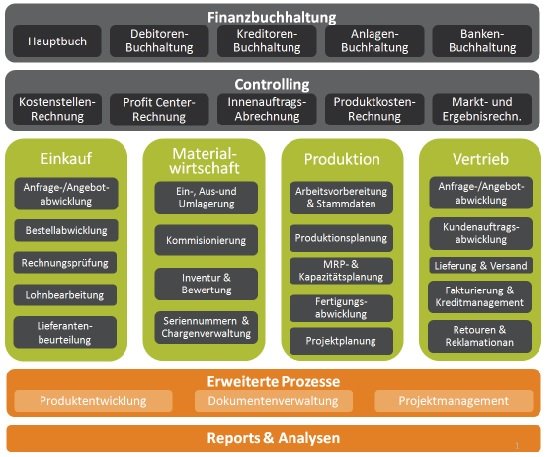 Financial accounting
This area within the ERP System incorporates general ledger accounting, debtor and creditor accounting. In addition, asset accounting, asset management and Bank accounting can be administered here. Besides the adequate and orderly accounting, payment and dunning processes as well as the invoice verification can be reproduced in the ERP System. The financial accounting includes reporting functions providing you with Profit & Loss statements any time you require. A clearly presented overview of the financial status of you company is a valuable aid in decision making.
Controlling
This Module is divided into cost and profit center accounting, giving you a clear allocation of all costs and profits to a process within the company. Internal cost creators are easily identified. Furthermore, it includes cost unit accounting with internal orders where cost can be collected and cleared. Internal cost flow can be planned and followed without effort. Another function of the Controlling Module is the profitability analysis, providing accurate information on how the company is performing in various market segments.
Material management and purchasing
The material management includes inventory management, warehouse management, evaluation and inventory. Demand planning (MRP) for generating purchasing propositions can be defined using preconfigured rules. The material management module serves also for the operative purchasing process while all master data is taking into account. A structured solicitation of quotations and decision making precedes the purchasing order. The purchasing order is generated directly from the system. After the incoming invoice is recorded in the system it comes to the invoice verification and clearing for the accounting.
Production
The production module manages master data from the production planning serving as a basis for creating and managing production orders. The system also offers confirmation of activity and labor which are then used for calculation of production cost.
Project management
This functionality serves for administration of all tasks of project planning up until successful project realization. It gives you real-time access to all data of relevant departments involved in the project planning and realization. This module ensures prompt project monitoring, from project structuring, through sequence planning, to controlling.
Sales and customer service
Inquiry and proposal management is based on sales relevant master data, centerpiece of which is the creation and management of sales orders. The next step is delivery execution and invoicing. These can be done for goods and services. The automatic creation and management of frame agreement and contracts with customers, such as maintenance contracts, is also included here.
Internal process support
The SAP system includes the function for internal process automation. Management of digital documents, travel expenses and up until time recording is simplified. Special Workflow pattern aid you in every step of the process.
IT costs
The investment in the KINAMU ERP Appliance is not a costly one. The price for a user per months is 189 € where Hardware, Software, maintenance and support is included. Above all, there is no initial cost.
Interface
The SAP system offers integration and synchronization with other solutions. KINAMU works with in-house developed Out of the Box solution. The interfaces to individual system have to be tested individually, at this stage some initial cost may arise.
KINAMU CRM solution integration
The KINAMU CRM solution can be integrated into your SAP ERPP system. The central database of the KINAMU CRM can be accessed for the needs of Sales Order and invoicing handling.